Graciela Iturbide's "Asor"
By Mateusz Palka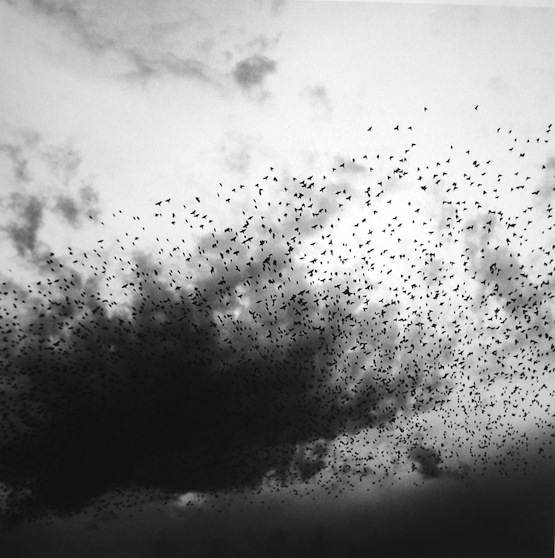 Graciela Iturbide, with Manuel Álvarez Bravo, Flor Garduño and Nacho López, is one of the most recognizable Mexican photographers. Her Asor exhibition, which is the choice of her previous work was presented in Rose Gallery, California in 2010. The Asor album was released in 2009 and contains 101 black and white, square photographs. They don't have any written comment at the beginning or end of the book. The images are undated and unsigned. At first glance there is no clear narration in accordance with this publication was made - it is more like a diary of the trip. We can find there photographs from Mexico, India, Europe - for example a sculpture by Igor Mitoraj Roman Goddess located in the capital city of Italy.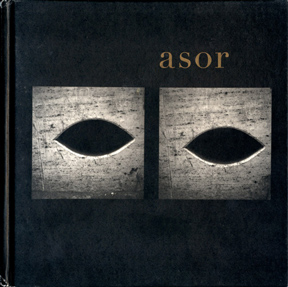 Graciela Iturbide "Asor",
Steidl; Har/Com edition (2009), in English
ISBN-10: 3865216811; ISBN-13: 978-3865216816
In Alexandro Gómez de Tuddo's documentary film, Graciela Iturbide mentions that she is not only interested in the documentary nature of photography, but also in its poetic side. She says that sometimes such photography can be defined as ethical because she always tries to present human dignity through her work. Despite her indifferent attitude towards faith, criticism of Catholicism and the church bureaucracy, Iturbide is fascinated by religious rituals. The issues of Mexican spirituality are permanently present in her work, from the cycle Childhood Memories, to many photographs from the Asor project.
The second topic, she has been working on for years, are photographs of declining Mexican circuses. She is interested in their loneliness and alienation. Graciela Iturbide takes also a lot of photographs of Gypsies, but as she adds with modesty, she couldn't finish any serious project about them, because Josef Koudelka already did it so well, that the respect she has for him, requires to abandon her efforts.
Film inspirations are also present in Asor. In two photographs showing hundreds of birds flying across the sky, echoes of Tarkovsky's Nostalgia can be seen. Those connections are also noticeable in her photographs from Ostia - the place she often visits. This town has been emotionally connected with Pier Paolo Pasolini's death. In her photographic travels Iturbide is alone with her spiritual guides.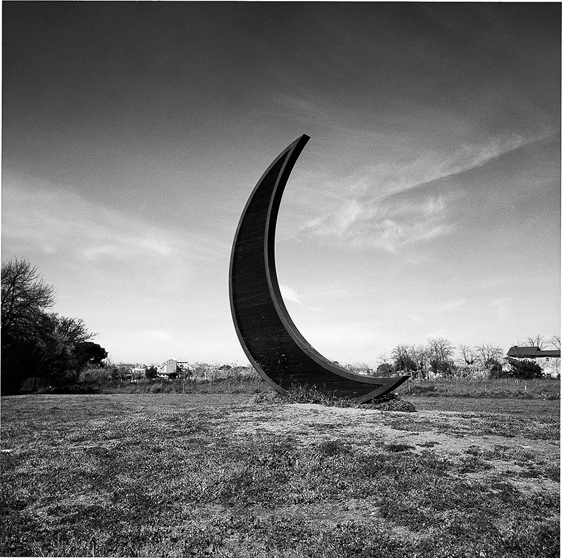 Very intriguing and important for the Asor project is its title. This was a name of ancient musical instruments, of royal origin. Its name translates as "an instrument of ten strings". The light and compact construction of asor allowed to play on it during processions. Perhaps that meaning could be the interpretative key for this, quite enigmatic, Graciela Iturbide's work. Because music is an important element of Asor - the book comes with a CD of her son, Manuel Rocha Iturbide (born 1963 in Mexico), who specially for the album of his mother, chose six songs composed over several years. This industrial and sometimes close to noise, music which is like Nurse With Wound sound collages, or ambient Biosphere, is entitled Soar. So it is an anagram of the word asor. It can be read and understood as English word to soar - ascend, lift. Another meaning is the name of biblical city, which was the goal of escape from Sodom and Gomorrah. The place that artistically can be very universal. The intensity of this vision reveals itself especially when we compare with each other the same passages - one from the Book of Genesis, the second from the book of Bereshit. The second comment of Rashi - Shlomo Yitzchaki's - is here, it seems to me, the most important. Because what shapes the nature of photography is the time itself. Hay tiempo, hay tiempo (there is time, there is time), such an inscription saw Graciela Iturbide on the wall in the Manuel Álvarez Bravo's apartment.
"«Look, here is a town near enough to run to, and it is small. Let me flee to it—it is very small, isn't it? Then my life will be spared.»
He said to him, «Very well, I will grant this request too; I will not overthrow the town you speak of. But flee there quickly, because I cannot do anything until you reach it.» (That is why the town was called Zoar.)
By the time Lot reached Zoar, the sun had risen over the land.
Footnotes: Zoar means small."

And the same passage from Bereshit :

"Behold now, this city is near to flee unto, and it is a little one; oh, let me escape thither--is it not a little one? --and my soul shall live.'
And he said unto him: 'See, I have accepted thee concerning this thing also, that I will not overthrow the city of which thou hast spoken.
Hasten thou, escape thither; for I cannot do any thing till thou be come thither.' --Therefore the name of the city was called Zoar.--
The sun was risen upon the earth when Lot came unto Zoar."

Comments:
"(The town was named "Zoar", which means "small", because Lot said that it is small. It has been saved because of its small area, and therefore - less wickedness of its inhabitants. The town was originally called Bela (see 14:2). (Rashi).

(In the usual translation Lot talked about the short distance between the city and the mountains. Rashi explains however, that "near" refers to the closeness in time, which is intended to mean that the town, which would later be named Zoar, was populated later than the rest of the Sodomic cities, and thus the measure of its sin has not yet been completed. Due to the fact that it has not sinned like other cities, it could be spared, and Lot could find shelter there."
Comments translated from: Tora Pardes Lauder, Bereszit, red. S. Pecaric, tłum. E. Gordon, S. Pecaric, Kraków 2001.
Graciela Iturbide was born in Mexico in 1942. During her studies at the Centro Universitario de Estudios Cinematográficos she met Manuel Álvarez Bravo and was his assistant at the beginning of the 70s. It was he who inspired her to take up photography. She lives and works in Mexico. Iturbide is represented by the American galleries: The Rose Gallery in Santa Monica, The Mayans Gallery in Santa Fe and Throckmorton Fine Arts in New York. The largest collection of her photographs in the United States is kept at The Wittliff Collections at Texas State University.
Her works are also in collections of the National Library and the National Museum of Modern Art, the Centre Pompidou in Paris, the Museum of Modern Art in San Francisco, The J. Paul Getty Museum Collection in Los Angeles, Victoria and Albert Museum in London, Bert Hartkamp Collection in Amsterdam, Consejo Mexicano de Fotografía in Mexico.
Since the 80s she has won numerous prestigious awards, including the Guggenheim Fellowship for the project Fiesta y Muerte (1988), Grand Prize Mois de la Photo in Paris (1988), International Grand Prize, Hokkaido, Japan (1990), Award Recontres Photographiques, Arles, France (1991), The Hasselblad Foundation Photography Award, Sweden (2008).
Iturbide is the author of numerous photographic projects. The most characteristic are: Juchitan de las Mujeres (1979-1986) published in 1989, and El baño de Frida Kahlo (2008), presented in limited edition album, showing a bathroom which belonged to Frida Kahlo, in her house Casa Azul, which in 2005 after 51 years was opened for the first time after her death.
Mateusz Palka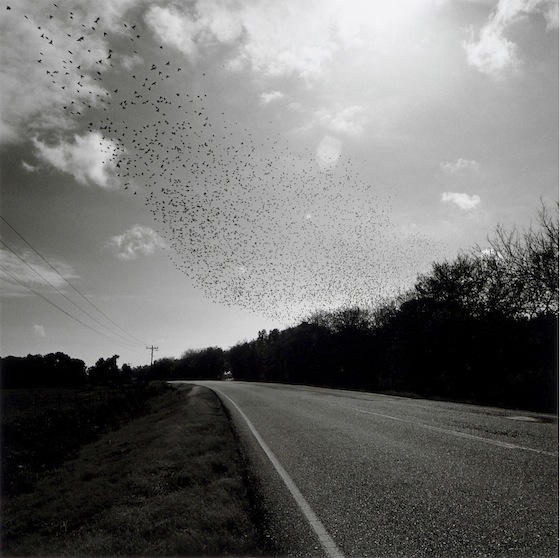 ---
Copyright © 1997-2023 Marek Grygiel / Copyright for www edition © 1997-2023 Zeta-Media Inc.