georgia Krawiec
The PALACE – My Love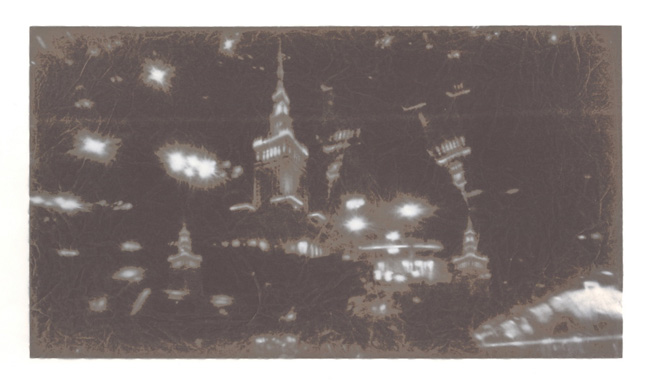 georgia Krawiec, from series The PALACE – My Love
exhibition in Mala Gallery, Warsaw, October 2004
GEORGIA KRAWIEC is a disciple of antireality. For her photography means playing, playing with symbols, form, light and – in a case of the PALACE – My Love – also with colour.
A subject is deceptively simple: created anew – on the eighth day - a lonely colossus. georgia Krawiec creates by the way of elimination (of current reality that surrounds the PALACE), excluding any noisy commonplaceness she creates by multiplication of disorder reminding hallucinogenic sensations; she creates by elevating dancing towers high above prosaic context. While - in the real world – people have their responsible place between the Earth and the Heaven, in this nihilistic chaos their tasks are done by the PALACE – as composition of abstraction with alchemy incarnate.
Portraits of the PALACE were made during nine nocturnal close encounters. Hidden faces of this so ambivalent giant were caught by pinhole cameras, a-mechanical lensless constructions, which have nothing to interfere with waves of light. Photomontage and transformation of black and white picture in fictitiously multicoloured photographs made the PALACE to appear unrealistically and endowed it with mystic faces: one time aggressive and horrible, other time funebrial, some time warm, childishly marvelous.
When looking at this project I understand the georgia's Krawiec declaration - the PALACE is doubtlessly the magnetic field, a transcendental object filled with magic, vital strength, even in places where there apparently is no real life. The PALACE is a-real sphere, a self-sufficient planet, a state within a state, tissue with a pulse of its own, whose individual organs operate together as an organism. The PALACE - a fantastic structure born of nothing.
Marek Droste
(from the exhibition's catalogue)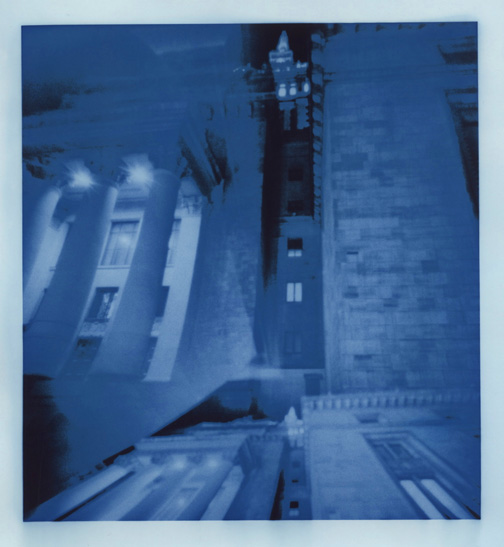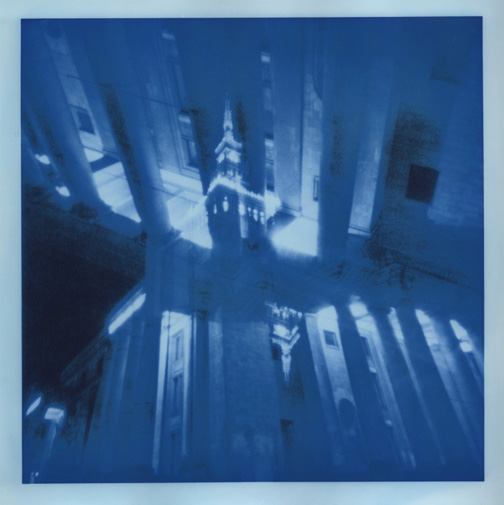 georgia Krawiec, from series The PALACE – My Love
exhibition in Mala Gallery, Warsaw, October 2004
georgia Krawiec graduated from the Fine Arts Department of the University Siegen/Germany; she works as an independent photographer; teaches experimental and special photographic techniques; she has published and exhibited her photographs from 1994 in Poland and Germany; she is interested in various techniques of analogue image manipulation, photomontage and pinhole photography.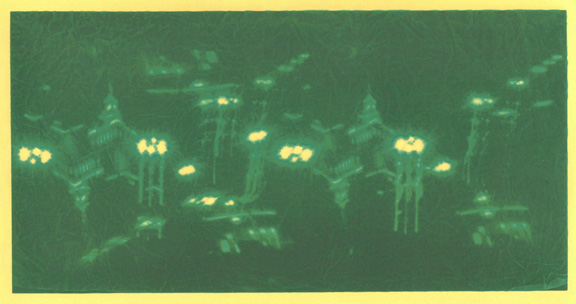 georgia Krawiec, from series The PALACE – My Love
exhibition in Mala Gallery, Warsaw, October 2004
The works from the project "THE PALACE - my love" were made in 2003 – 2004. They are (analogue) pinhole photomontages, toned in toning baths of the artist's own formulae, with unique colours, printed on silver bromide papers, their edition is 1/1 (unique prints)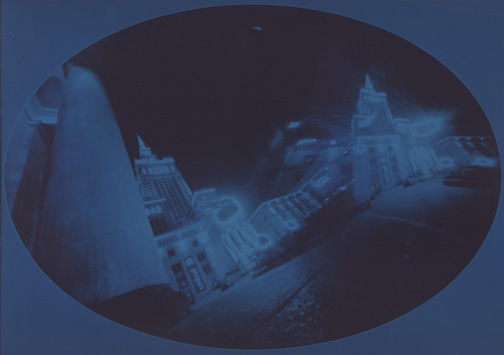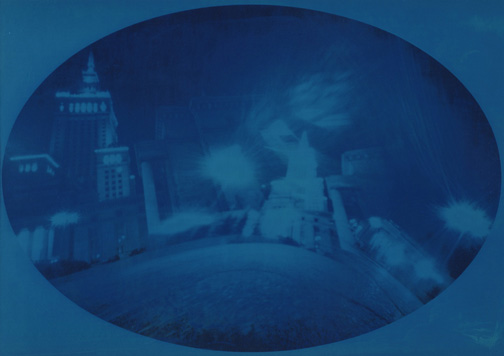 georgia Krawiec, from series The PALACE – My Love
exhibition in Mala Gallery, Warsaw, October 2004
In FOTOTAPETA also: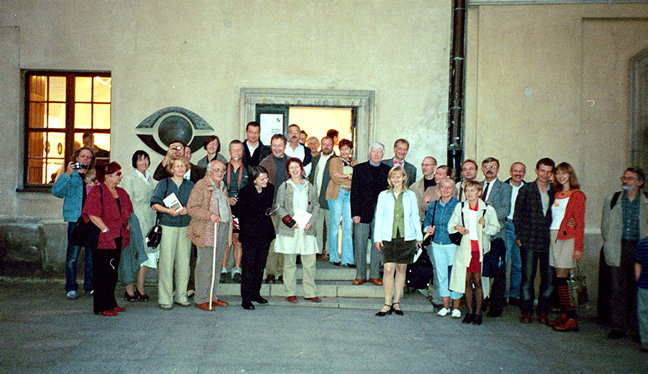 Mala Gallery, Warsaw, Oct. 5th, 2004: opening of Georgia Krawiec's exhibition. Photo: M. Grygiel
---
Copyright © 1997-2022 Marek Grygiel / Copyright for www edition © 1997-2022 Zeta-Media Inc.